An exhibition of Japanese stamps and covers
On 14th October we were treated to an amazing display of Japanese material from the collection of Philip Lea. The display focused on a wide range of more modern material and included some rare and odd items that no one in the room had ever seen before.
One of the oddest items was this sheet of stamps;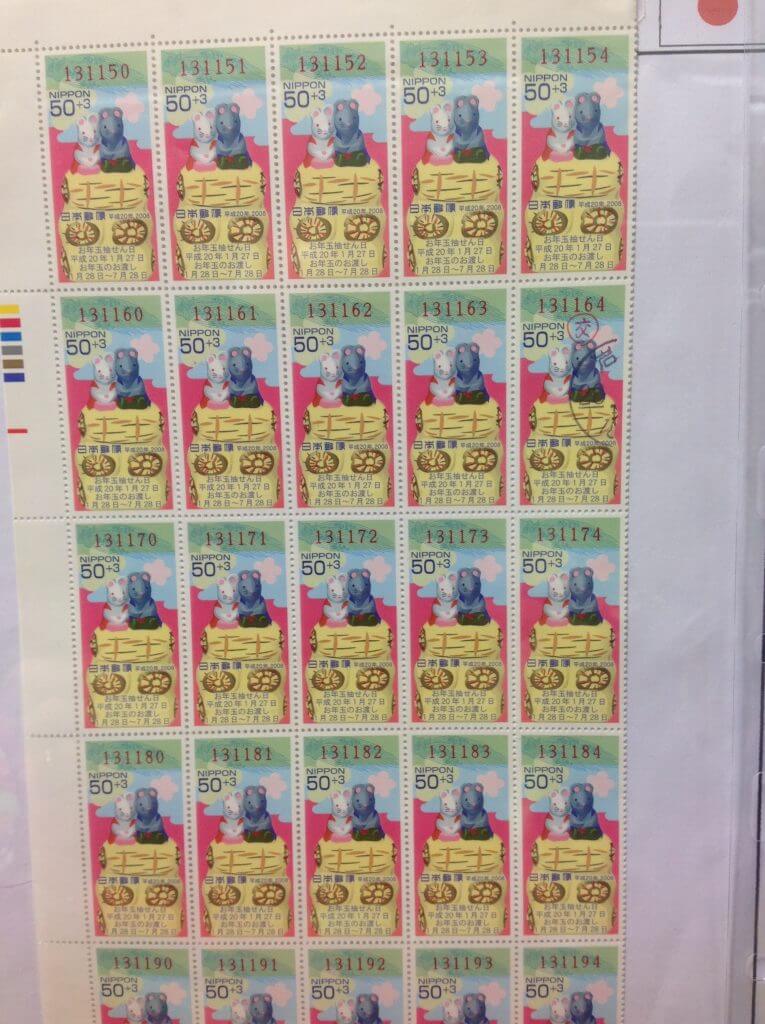 As you can see one of the stamps in this entire sheet, which also contain lottery numbers, was in fact a winning lottery ticket. The sheet was duly cancelled to confirm that it was a winning ticket and the winnings had been collected. Of course this means that the stamp effectively is 'used' and so a new single stamp was issued to replace it.
To date no one has been able to give Philip a value on a full sheet with a single winning lottery ticket on it – can you???
The rest of the display contained an eclectic mix of covers, cards, stamps and other associated philatelic material. We are indebted to Philip for his time and for showing us his material.