Czechoslovakia pre stamp to WWII presented to members
The first meeting of the new club season was held on Tuesday 10th September and those present were treated to an enormous array of material presented by Les Pearcy. His talk on the philately of Czechoslovakia from pre stamp entires (including one from the 1600's) through to the Free Czech Army who were stationed in Cholmondley Castle, Cheshire during World War II, was both fascinating and comprehensive.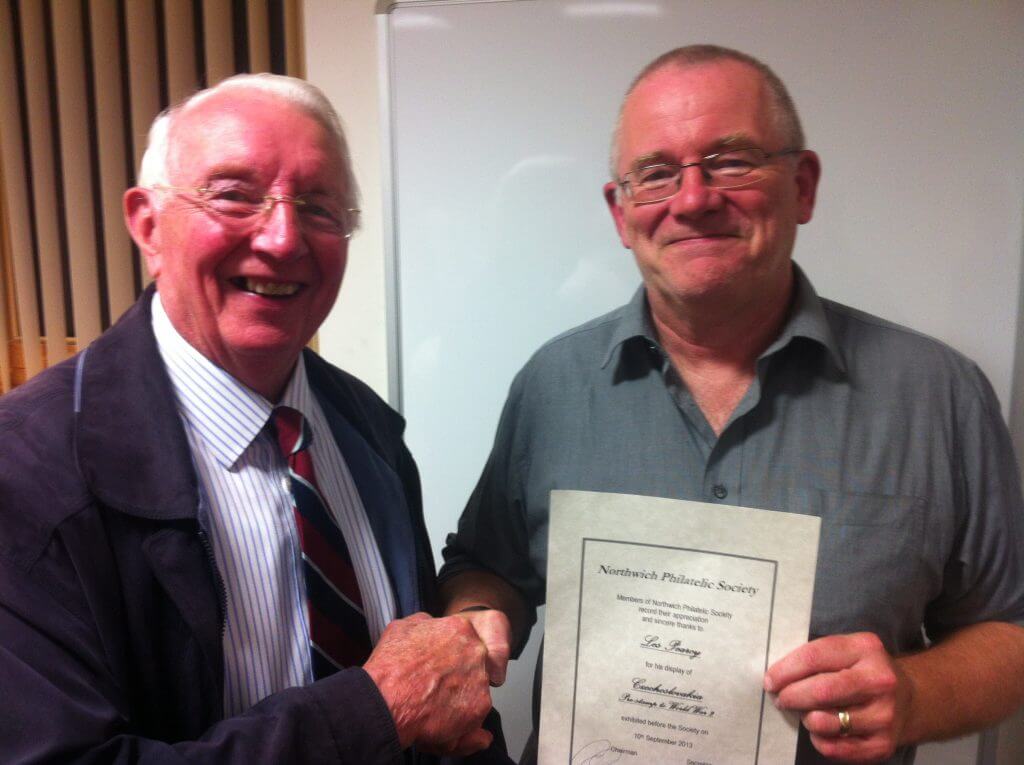 Les kindly shared some extraordinarily valuable items with the members including a pair of rare 'National Anthem' sheets from 1934 as well as some really interesting printers proofs, errors and colour trials.
As the new season gets underway this was a great start and we are looking forward to more presentations in the coming weeks.
Below are a series of photos taken on the night and as a gesture of thanks Northwich Philatelic Society presented Les with a certificate celebrating his presentation.